Choosing a gun holster can be difficult. In order to purchase the appropriate holster to match your needs, ask yourself these questions: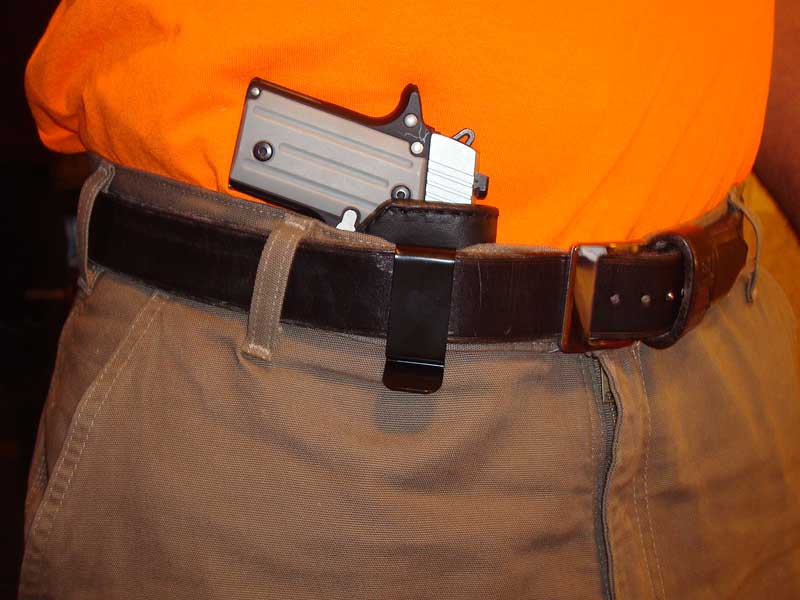 Large frame – Desert Eagle or Colt Anaconda
Medium frame – GP100
Compact – Glock 36
Subcompact – Springfield XDSC
Pocket – Ruger LCP
Take the time to decide how and when you will be carrying the weapon. Be realistic. Will you be carrying concealed? Is the weapon only for the range? Will you be using it in shooting competitions? Is this a primary weapon or a back-up that needs to be carried in a secondary position? These are all very important questions to ask yourself when choosing a HolsterPro holster.
Then apply common sense and make sure YOUR gun is correct for the setting and type of carry you want. While we are always willing to get creative at HolsterPro, we encourage gun carriers to be safe and realistic in their expectations of carrying loaded fire arms. We once denied an extremely impractical request to make an inside the waist band holster for a .44 magnum with a 7.5″ barrel.